Websites that grow your sales
We build profit and lead generating machines: websites that perform as they should.
Whether you need a business website, a site to build your Personal Brand, or an ecommerce website that will make your products fly out the door, our proven roadmap makes sure your we deliver the result needed for YOUR business.
While the steps we take for each client and purpose are the same, they're tailored to individual needs and outcomes.
Show your audience that you're the solution to their problems and get new orders, new sales, new bookings, new leads from a website that works for you.
Sleep easy. Increase profit. Sell more you.
Broadcast your message, reach your customers, show you're the solution to the problem.
Grow leads that turn into repeat customers with a sales funnel that works.
If you're a consultant, speaker, author, a woman with a message on a mission, talk to us about the online home for your Personal Brand - an impactful, powerful  presentation of who you are.
With support every step of the way - our simple method will get you online and on your way quickly and easily.
Fast and secure, user friendly and easy to use, we'll build you an ecommerce site that Google will love. SEO optimised categories and products, lead generation and marketing, talk to us about making your eCommerce site sing.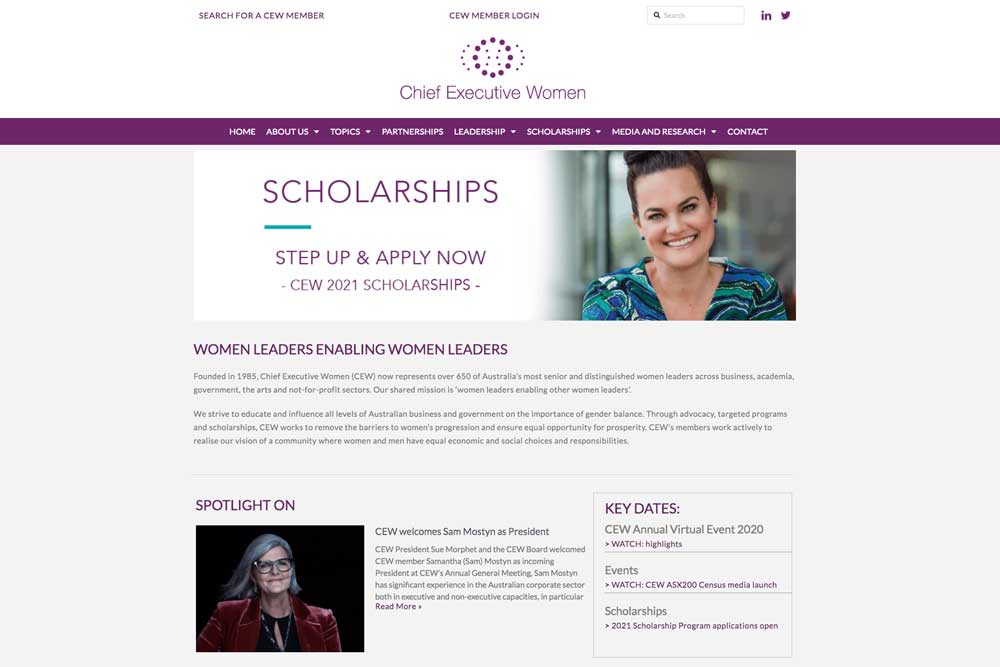 I've worked with Chief Executive Women since 2016 when I was asked to redesign their…